Brilliant Parade by Josh Edgoose
Brilliant Parade by British photographer Josh Edgoose is a celebration of the character and energy of the streets of London through the serendipitous interactions that happen every day and usually go unnoticed. Edgoose spent five years observing and photographing the encounters and moods of the city, capturing its colourful, ever-changing essence. He strived to organise the chaotic scenes in order to discover the disposition of a city that contains everything in its vast magnitude. Edgoose takes the different pieces of this metropolis and seamlessly puts them together, showing us its secrets.

In Brilliant Parade, bold colours, gestures, notes of humour and emotion intertwine to build a portrait of London's iconic streets, giving us a feel for the rhythm of a city that moves fast and is the grandiose stage for a diverse cast of characters who inadvertently fill the frame and get right under the spotlight in Edgoose's candid street photographs.


Year: 2021
Pubisher: Setanta Books
Printer: Wilco Art Books, NL
Reprographics: Colour & Books, Sebbastiaan Hankeroot
Printing: CMYK + Varnish
Size: 265x255mm
Pages: 96
Images: 50
Paper: Symbol Titami Ivory 150gsm
Cover: Wibalin Natural Saphire Blue 120gsm + Brillianta BR4004 + Kurz 911
Endpapers: Wibalin Natural Black 120gsm
Available to purchase here.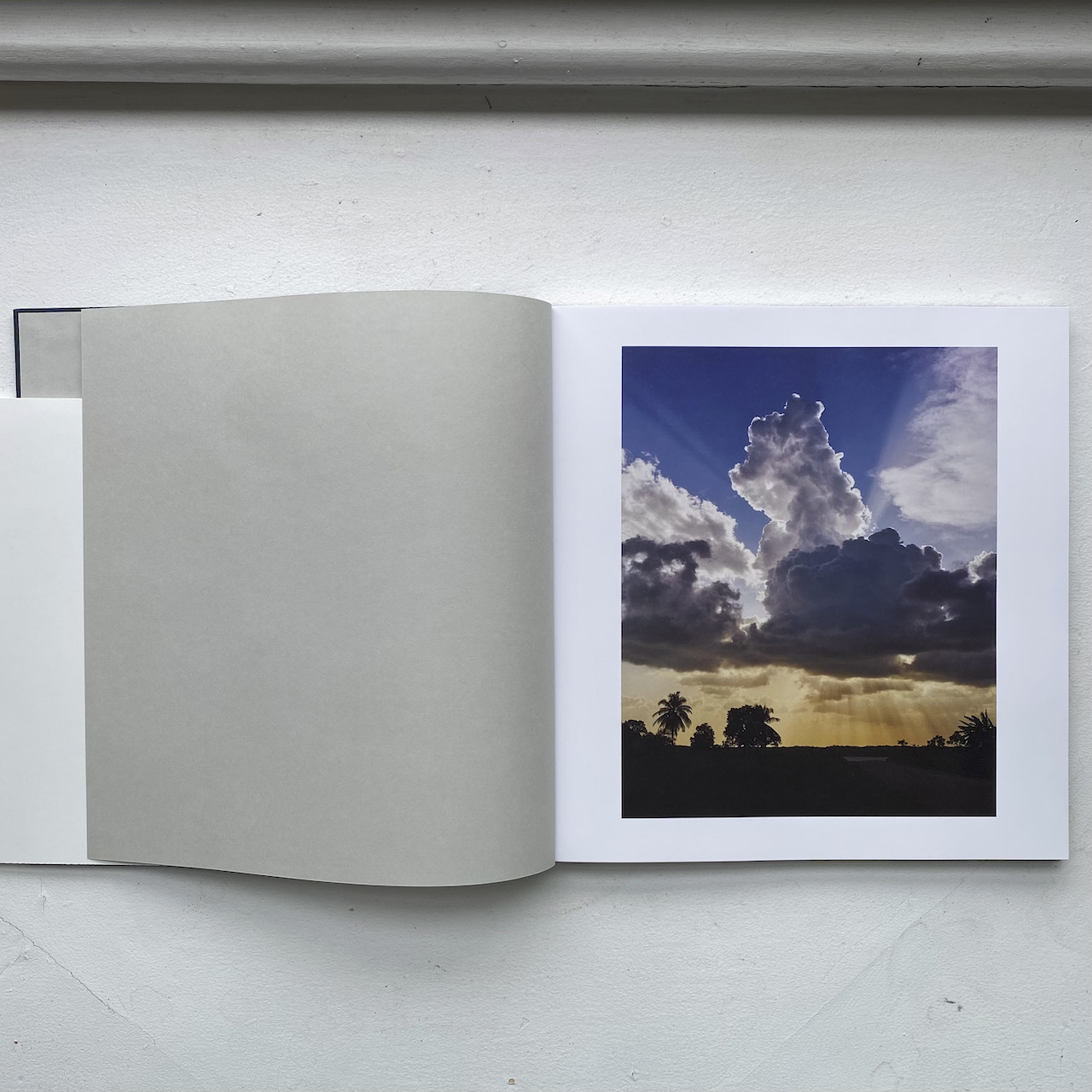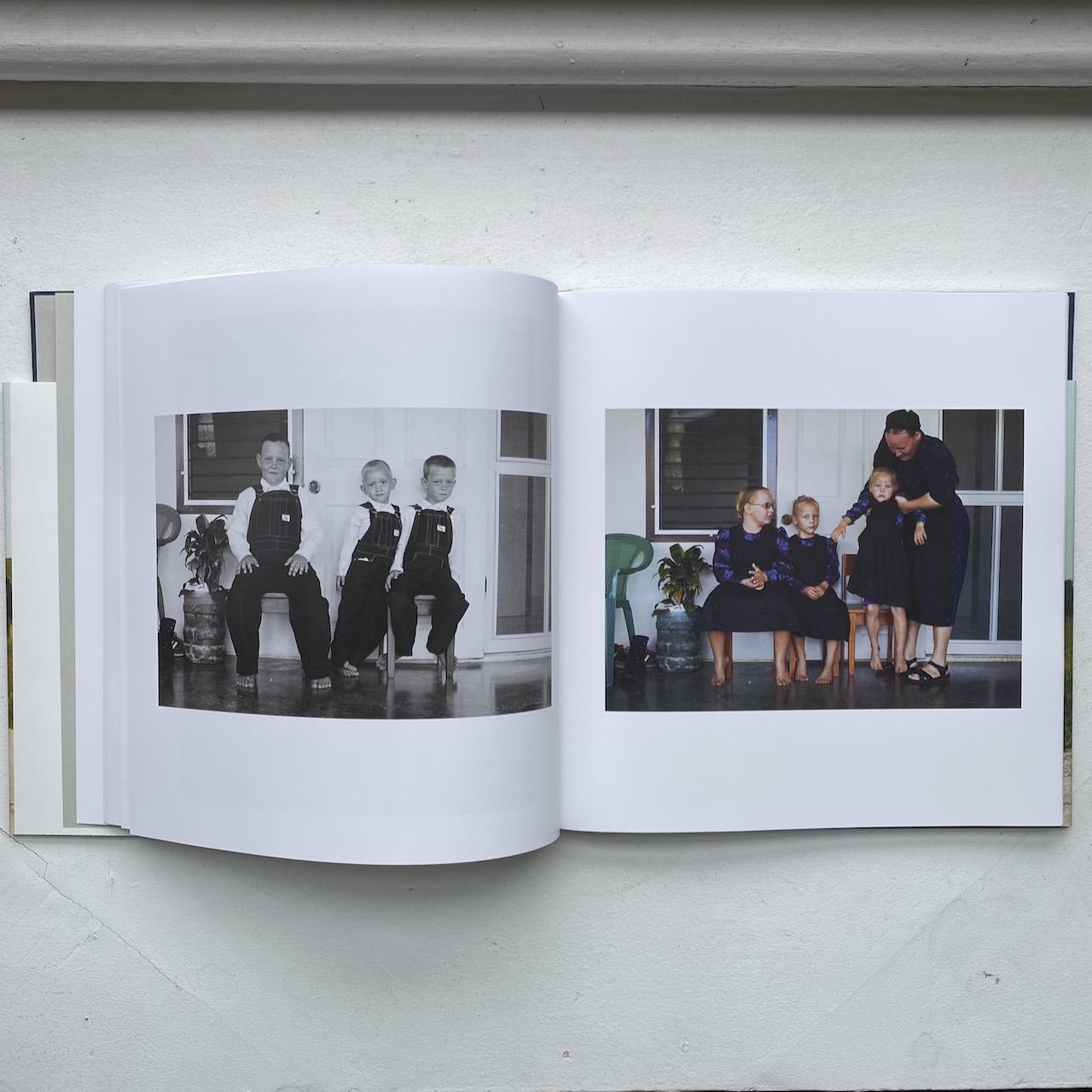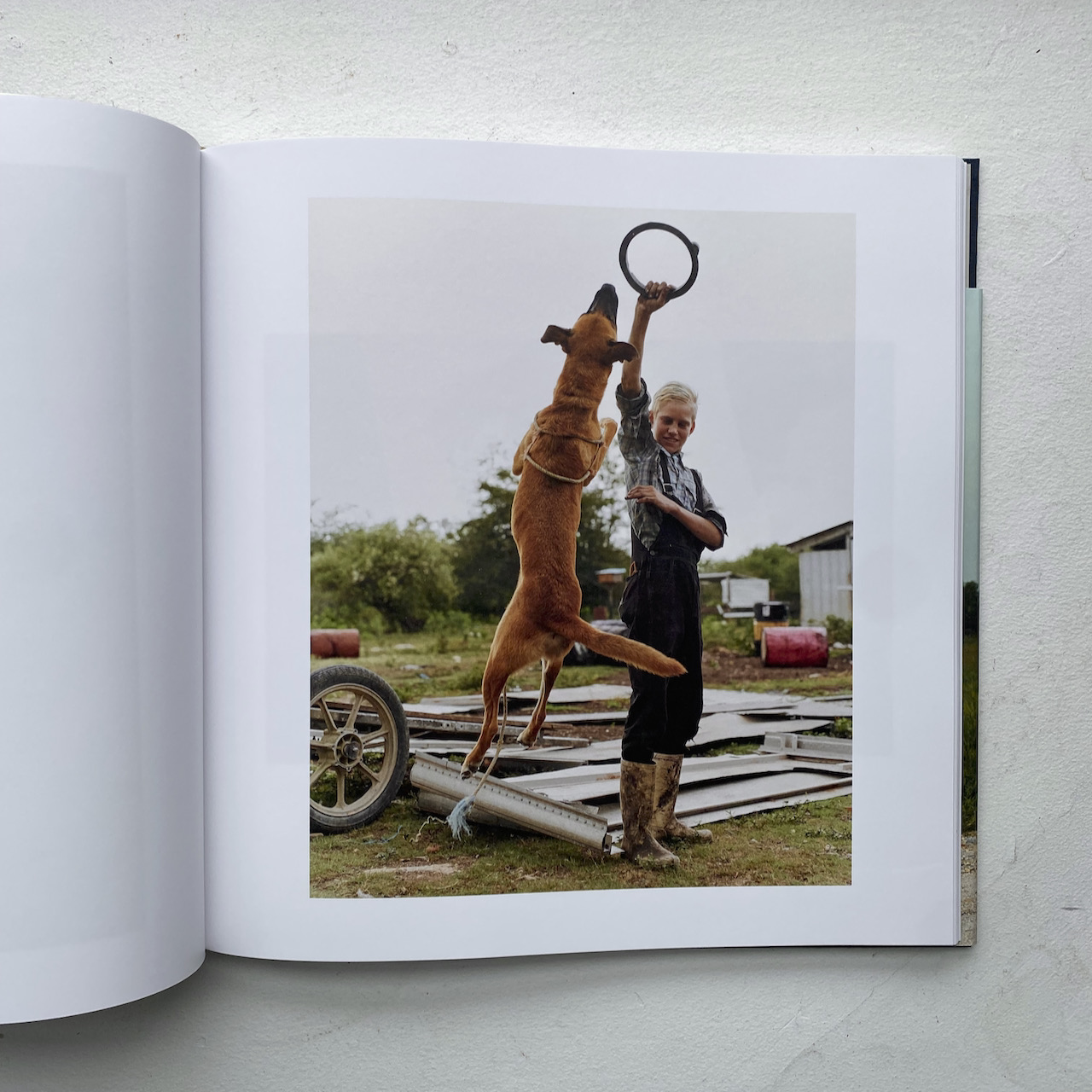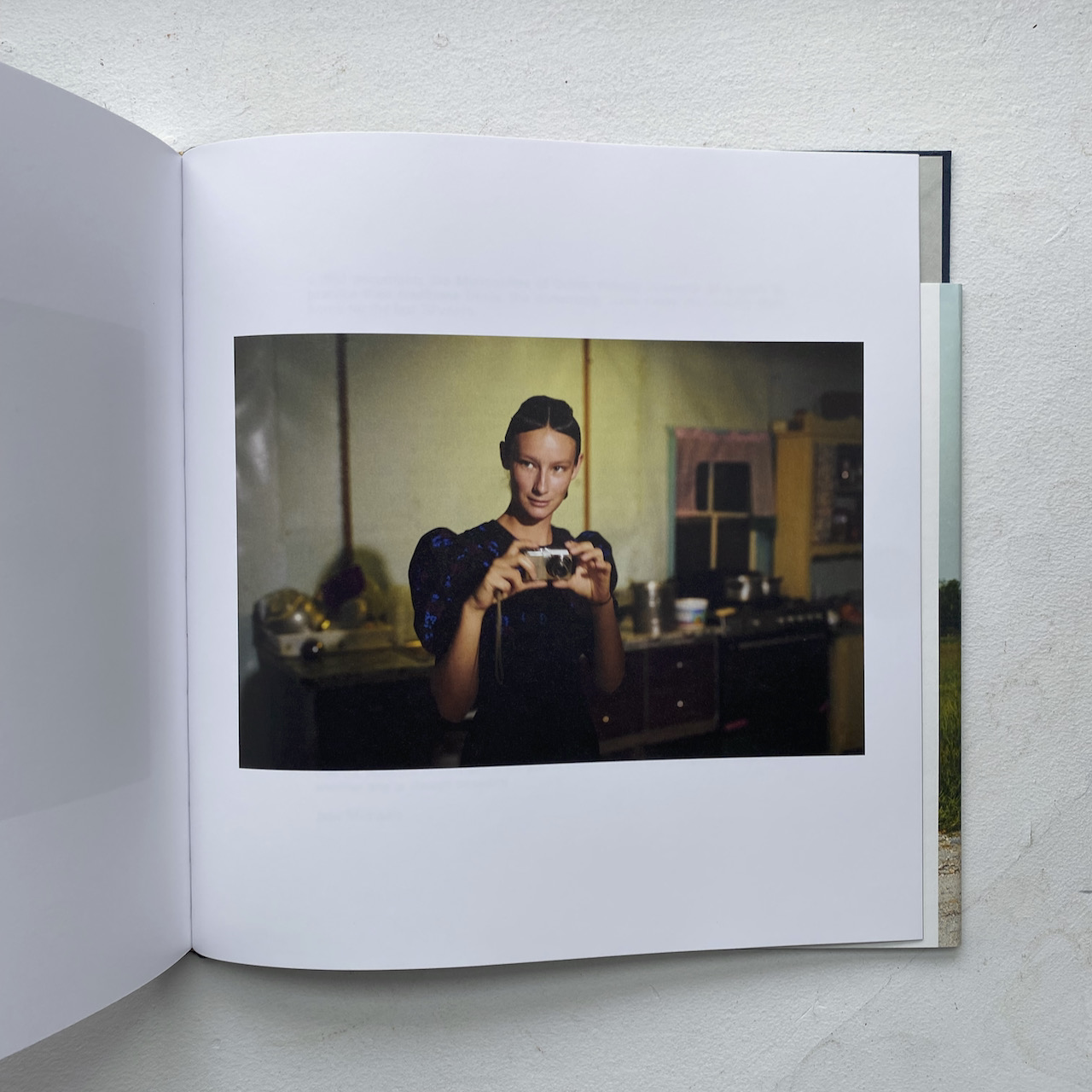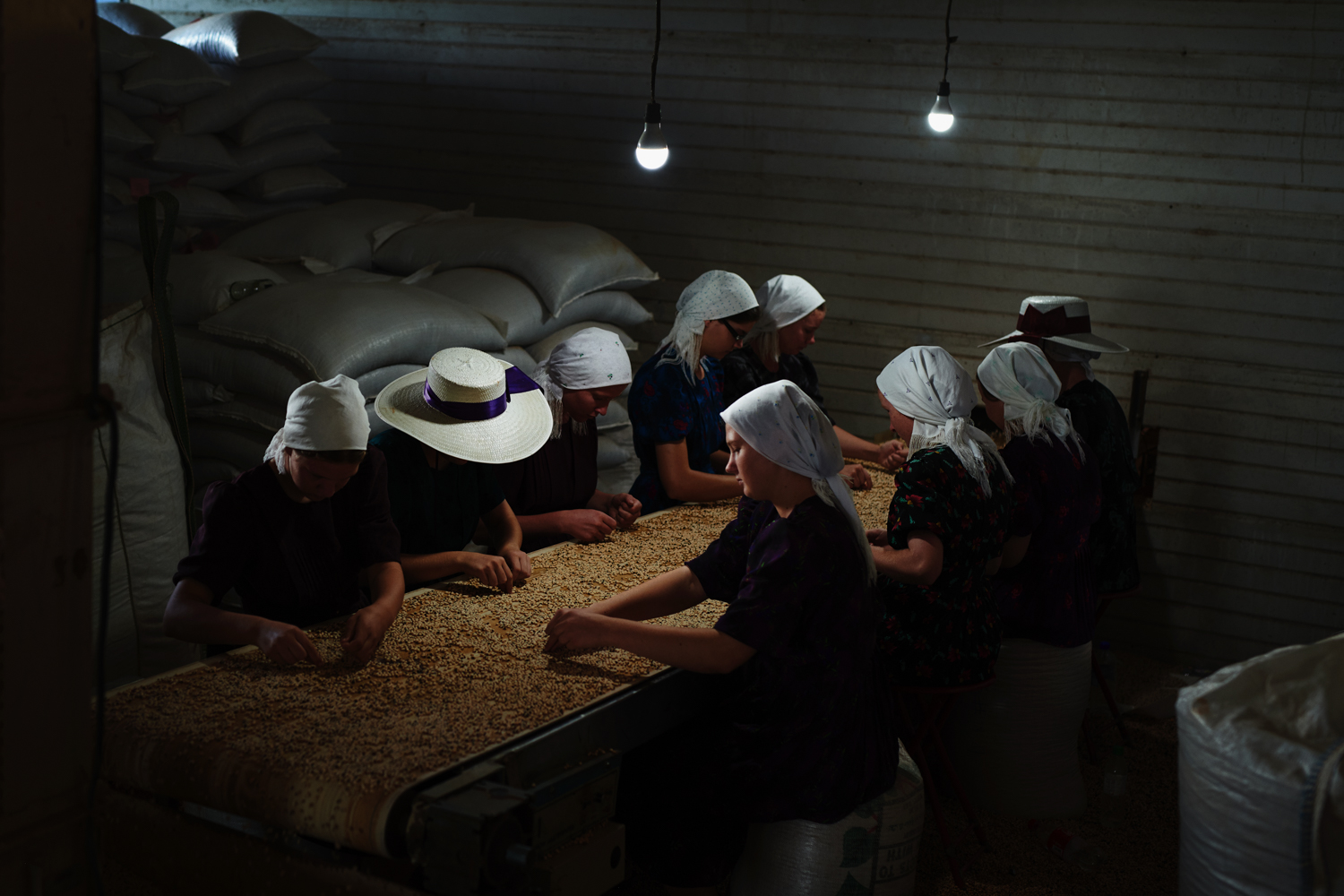 The Guardian big picture: Mennonite women in Belize by Tim Adams
"The result of that trip is a book titled c1950 that captures the ways in which the Mennonites, an Anabaptist Christian sect, believe that they should be "in the world but not of it". Their lives are based on principles of agrarian cooperation and mutual aid: older children take care of younger ones; neighbours are always on hand to fix farm equipment or help out with a harvest. The Belize government allows the group to live mostly independently on their own land; young men are not called up for national service and children are educated in line with the community faith.
Even so, that stubbornly maintained way of life is under increasing threat from the advance of technology. This picture was taken in a factory facility in which beans are sorted and bagged by Mennonite women. They make their own dresses and wear head coverings in public, giving the factory floor the look of a Renaissance painting. At the same time, the incongruous overhead electric lights suggest the modern world encroaching on traditional Mennonite practice. Elsewhere in Michaels's photos, young men in dungarees drive pony traps, but have smartphones clamped to their ears...
Read more here.