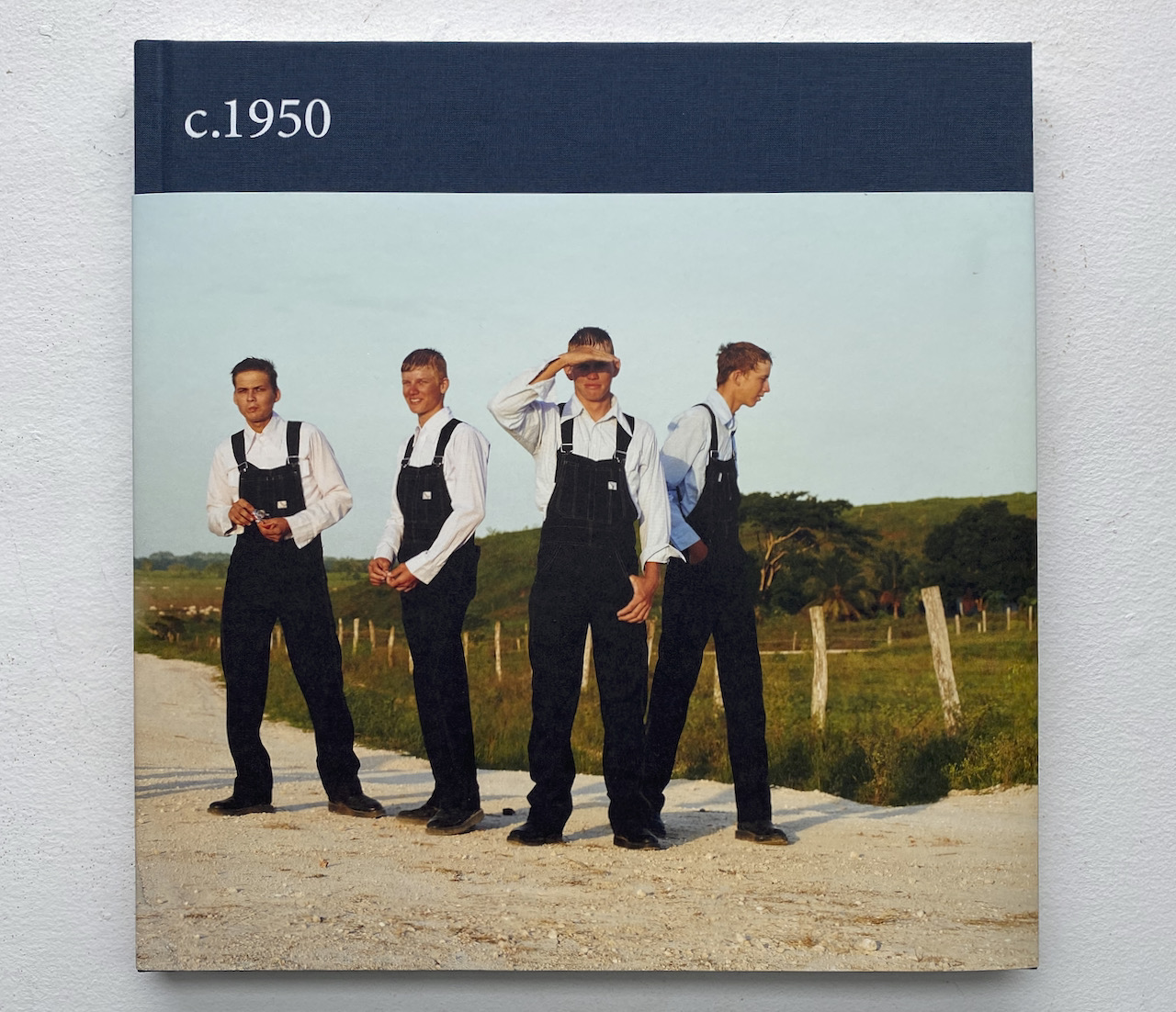 c.1950 by Jake Michaels
c.1950 documents the Mennonites of Belize. Initially in search of a place to practice their traditions freely, the community have made the country their home for the last 70 years.

The sun was high, and the jungle was in flames when we turned down a gravel road. As we approached the fire, a few of the men were burning the forest, clearing land for future families. Amidst this blaze was the first time I saw them.

In the distance, homesteads dotted the lush green hills; in each of these a family had their slice of paradise. The landscape recalled the simple agricultural society of the American midwest in the 1950s: a placid utopia frozen in time, sprung from the seeds past generations had planted.

As dusk approached, the pastor of the first village gave me permission to photograph the community's families. I was struck by the near-silence of the land, only interrupted by the sound of horses' hooves and wooden wheels. These buggies were often driven by young children with surprising authority. The young here are given responsibility at an early age, not only in the home but in society as a whole…

Jake Michaels


Year: 2021
Pubisher: Setanta Books
Printer: Wilco Art Books, NL
Reprographics: Colour & Books, Sebbastiaan Hankeroot
Printing: CMYK + Varnish
Size: 265x255mm
Pages: 96
Images: 50
Paper: Symbol Titami Ivory 150gsm
Dust Jacket: Arena Natural White 200gsm
Cover cloth: Brillianta Callandre BR34048 + Kurz 911
Endpapers: Wibalin Natural Fawn 120gsm
Available to purchase here.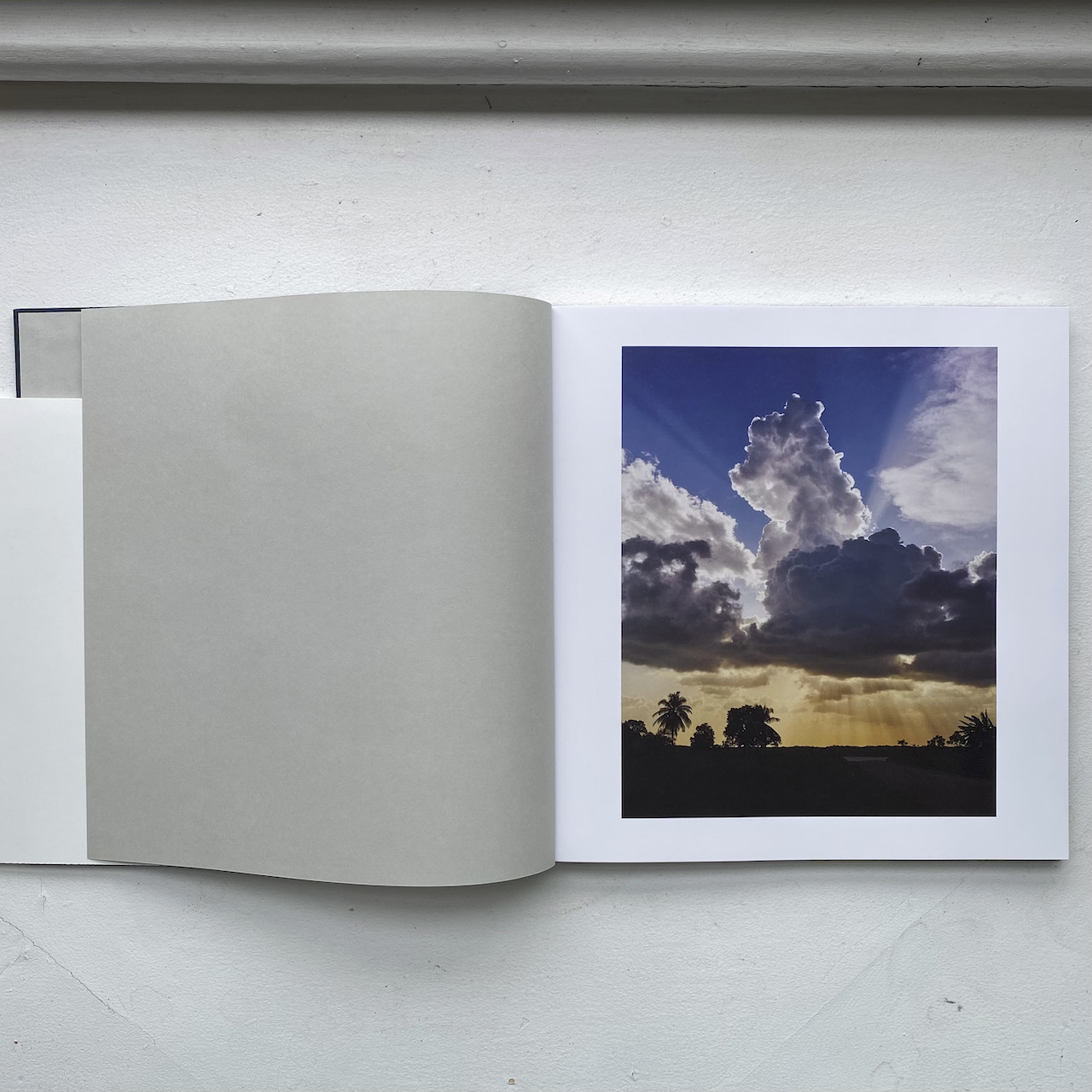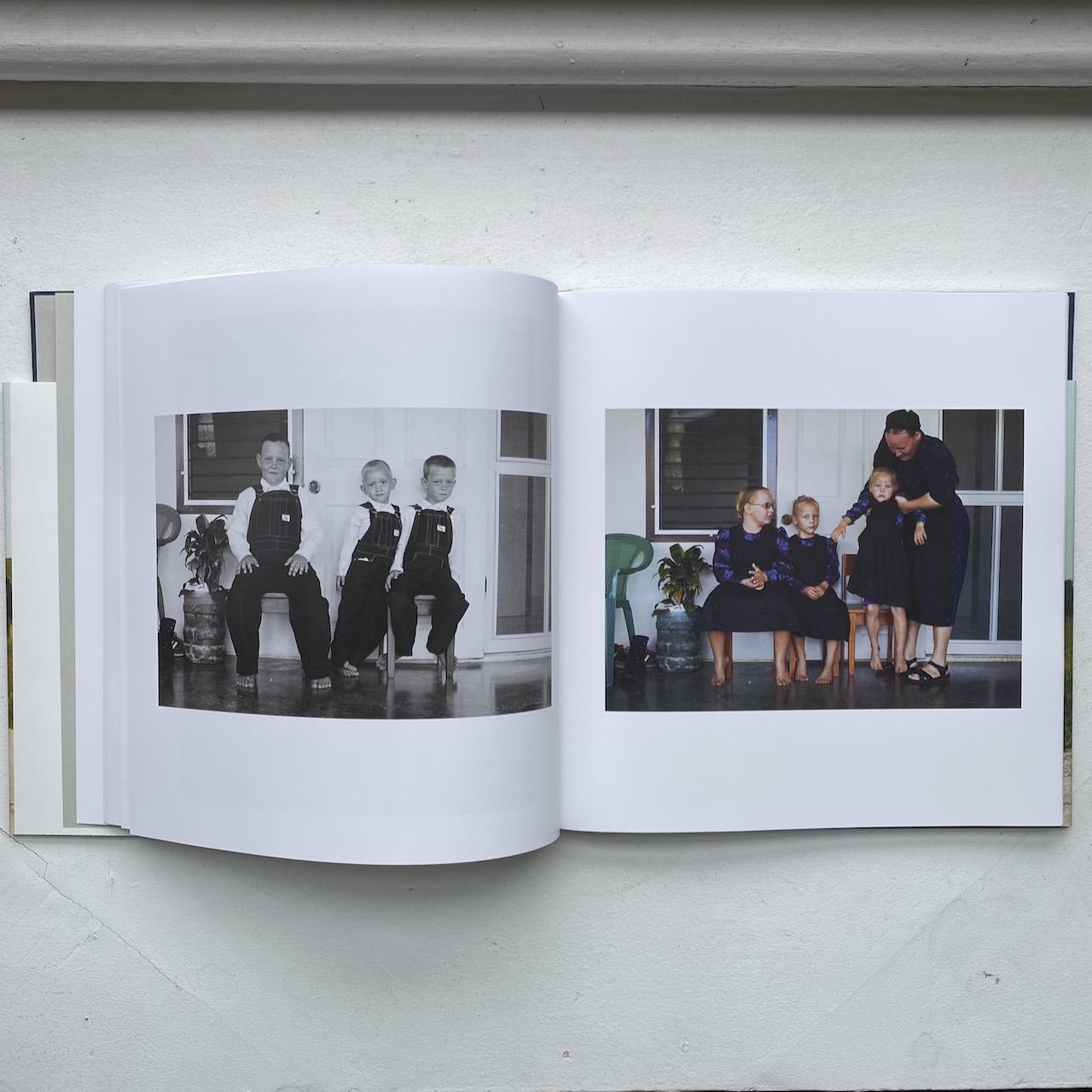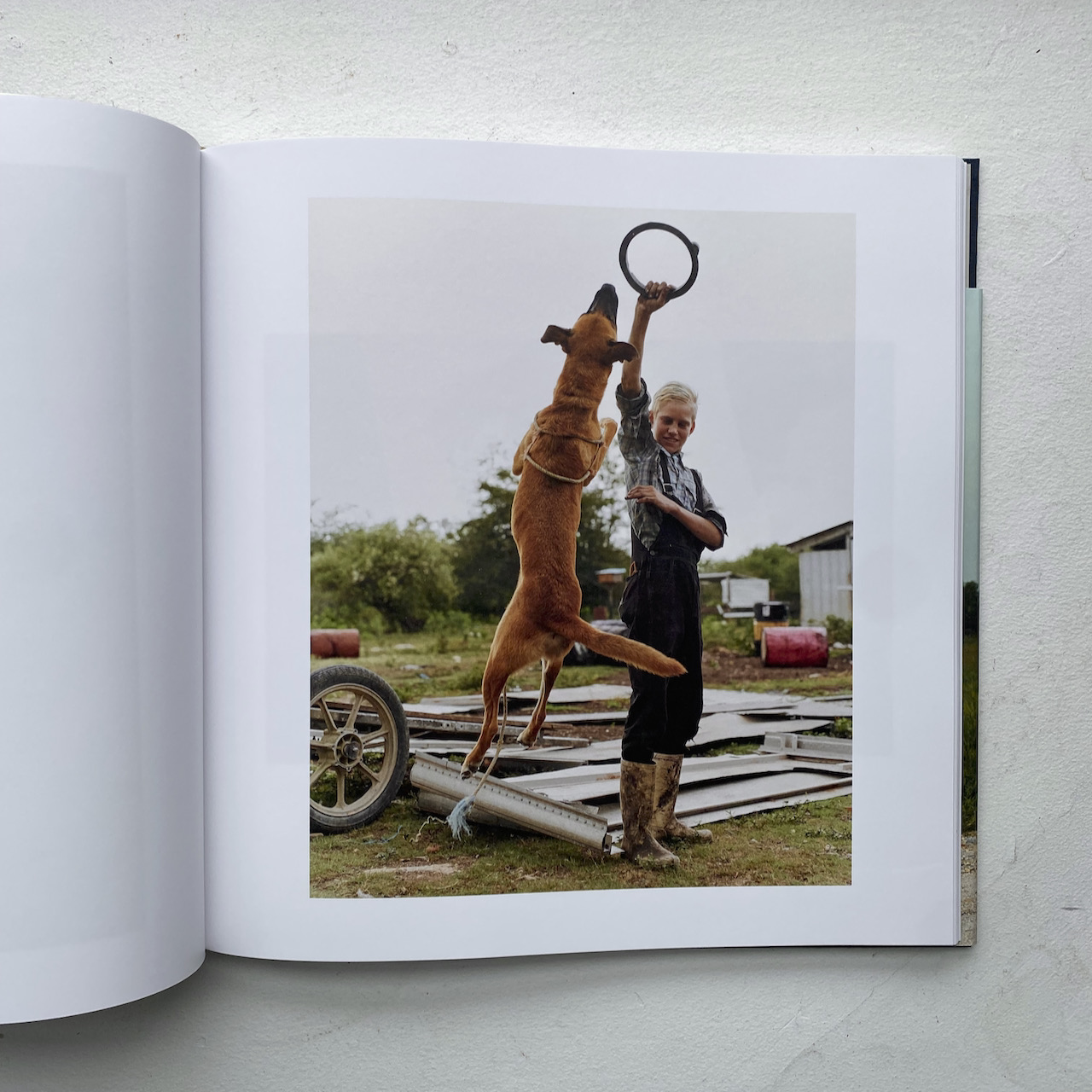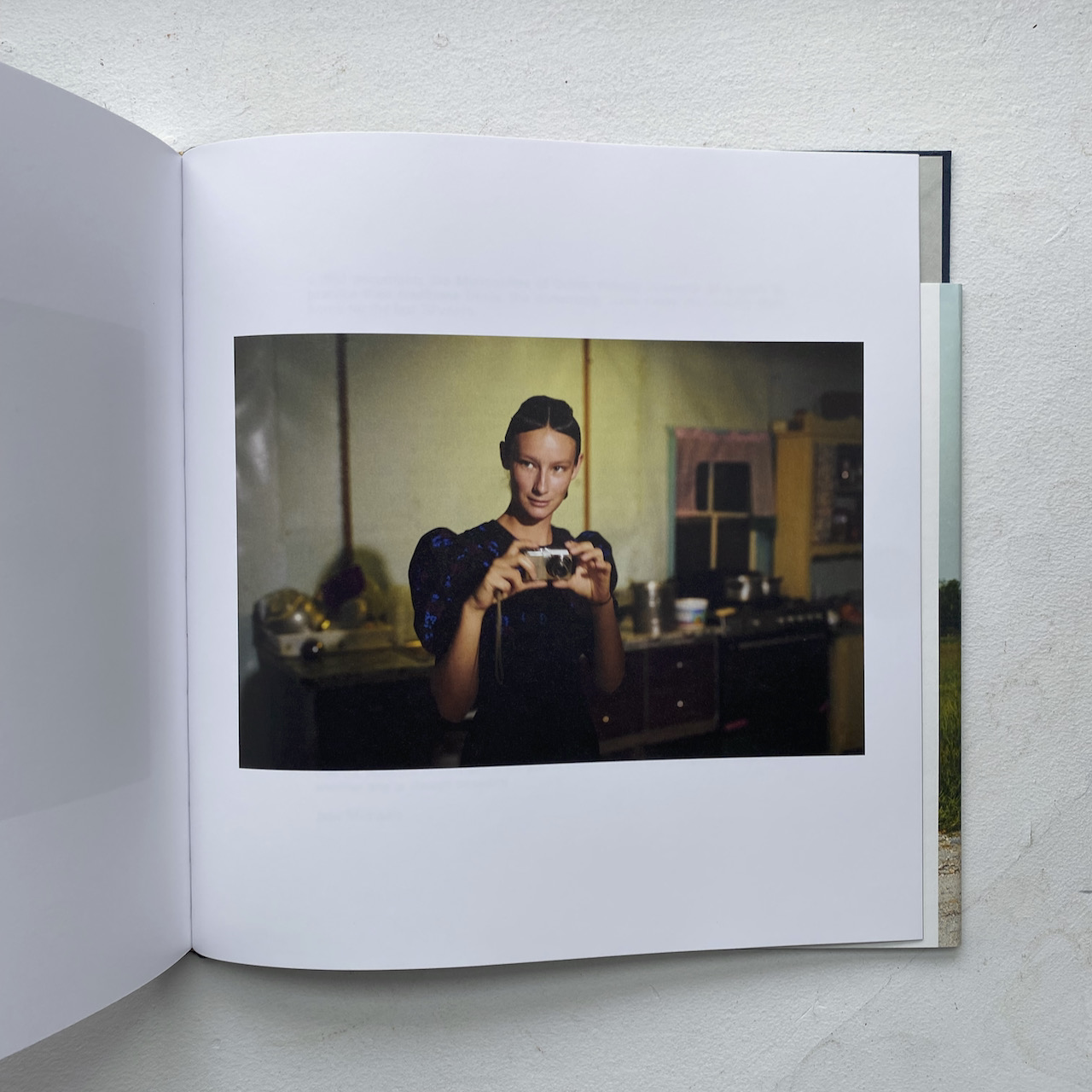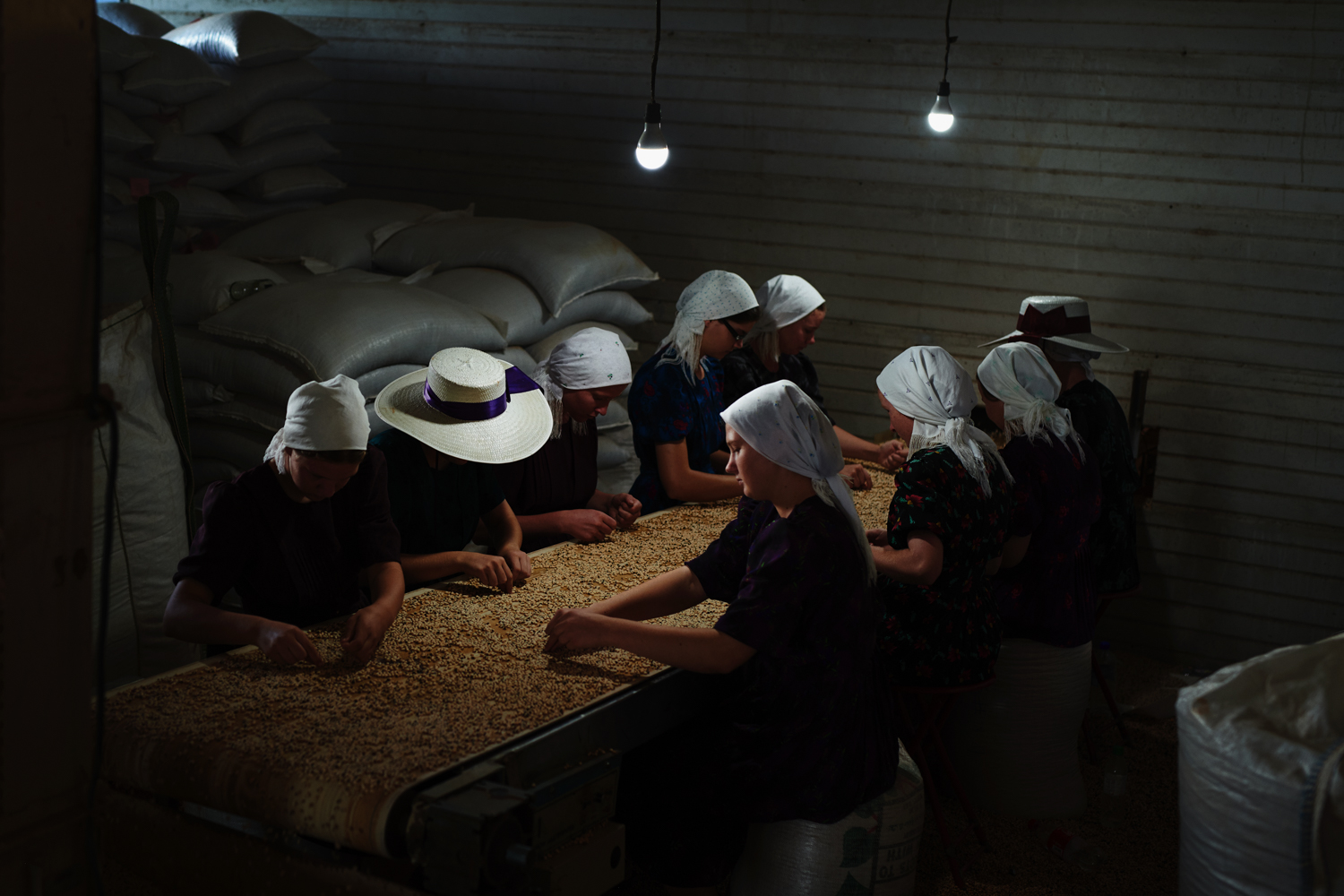 The Guardian big picture: Mennonite women in Belize by Tim Adams
"The result of that trip is a book titled c1950 that captures the ways in which the Mennonites, an Anabaptist Christian sect, believe that they should be "in the world but not of it". Their lives are based on principles of agrarian cooperation and mutual aid: older children take care of younger ones; neighbours are always on hand to fix farm equipment or help out with a harvest. The Belize government allows the group to live mostly independently on their own land; young men are not called up for national service and children are educated in line with the community faith.
Even so, that stubbornly maintained way of life is under increasing threat from the advance of technology. This picture was taken in a factory facility in which beans are sorted and bagged by Mennonite women. They make their own dresses and wear head coverings in public, giving the factory floor the look of a Renaissance painting. At the same time, the incongruous overhead electric lights suggest the modern world encroaching on traditional Mennonite practice. Elsewhere in Michaels's photos, young men in dungarees drive pony traps, but have smartphones clamped to their ears...
Read more here.